Storage Silos for Plastics

At Techno Designs India, we build storage silos for plastics that are bolted or welded for the storage of plastic resin. Plastic resin producers, end-users, compounders, etc., are some of the customers that use and appreciate our storage silos for plastics. Techno Designs India is an industry leader when it comes to high-quality storage silos for plastics, as we provide customizations in the storage silo according to the kind of the resin material to be stored.
We provide storage silos for liquid as well as dry bulk storage of manufacturing raw material for their extensive use in your industry.
---
Bolted Storage Silos for Plastics
Our bolted aluminum or steel silos are shipped unassembled. This allows us to ship bolted storage silos practically anywhere in the world to our customers, as the silos can then be assembled at the customer's site.
We also take good care to coat the panels of bolted steel silo with epoxy on the inside so that the material does not get contaminated. And, the outside of the material is coated with enamel to prevent it from rusting. Our aluminum panels do not need any extra coating on their internal or external sides.
Some of the features of our bolted storage silos are-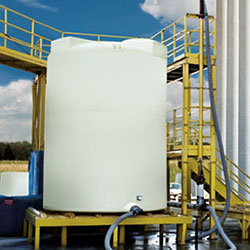 Prefabricated roof with the combination of manhole and vent.
Ladder
Indicator mounts to display high and low level
Mounting flange for shutting-off the slide gate
Weather-proof silos that are completely enclosed
Vented silo skirt
Due to these inherent features, our storage silos for plastics have become known around the world for their high-quality characteristics.
---
Welded Storage Silos for Plastics
Silos for plastics can also be constructed through welding as a single-piece steel fabrication. We design best-in-class welded storage silos where the cone angle is designed keeping in mind the material to be stored.
We provide multiple options for constructing your storage silo to minimize its maintenance according to your needs and to make the silo accessible to the authorized workmen in your industry. We also integrate level sensors in our silos so that an automated system can tell you when it's time to reorder the raw material.
Some out-of-the-box options we provide to you are-
Level sensors of your choice
Vacuum take-off box
Catwalks, caged ladders, and railings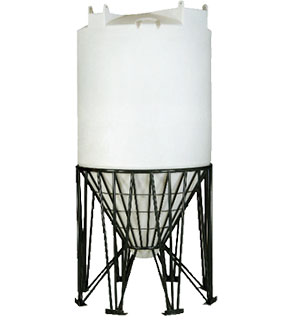 At Techno Designs India, you get to enjoy the following benefits when you partner with us for your storage silos requirements-
A large number of construction material options- stainless steel, coated carbon steel, aluminum, etc.
Product flow testing that ensures mass or funnel flow requirements
Field installation carried out by in-house installation workforce
A simplistic approach to plastic resin storage system that is exceptional in performance and maintenance.
Competitive pricing that helps you afford the cost-effective solutions that we provide.
Our welded storage silos and storage tanks are used in various industries around the world and have several applications throughout various businesses.
---
Quality-conscious Construction of Storage Silos for Plastics
At Techno Designs, we believe that quality is the foremost aspect of any industrial equipment which should be taken care of in the first place. At Techno Designs, we have standardized methods and processes in place that allows us to produce the highest quality of industrial equipment every time.
Contact us with your unique needs today!