Techno Designs is a provider of process equipment and systems for the paints and resins industry on a complete turnkey basis. We offer basic engineering, detail engineering, piping design, and layout & installation services for a whole host of processes.

Techno Designs has more than 20 years of experience in the paints and resin processing field. Our supply has spanned the whole of India and many places overseas, ranging from a small size of 1TPD to the largest size of 50TPD for resins. Techno Designs has executed projects for Industrial and Decorative Paints having plant capacities ranging from 5 KL/month to 3000 KL/month.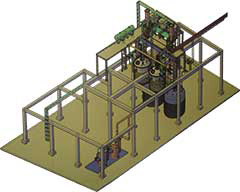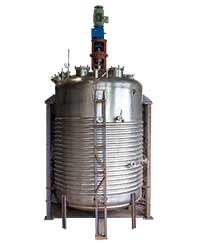 Techno Designs takes into scope, the design and manufacturing of all the process equipment, complete plant engineering, execution and commissioning. The concept design of resin houses are done to optimize the plant for economic operation, with maximum automation to help you compete in today's market on commercial and quality terms.

Our Full-Time engineering teams are trained in multiple disciplines. They provide the best solutions to your project requirements, using the most advanced training and software. Our field engineers have helped set up and commission multiple plants and equipment and have an extensive experience in execution.

Utilizing the latest technology and design ideas for engineering and manufacturing, we deliver excellence not just in supply, but also in continuous and ever-available support.