Air Classifier Manufacturer India
We are a leading Air Classifier Manufacturer India. Air classifiers are employed in industries to separate various particles in dry powder. Our classification systems are used in a wide variety of applications, products, and fineness ranges. Whether our air classifiers are to be employed individually, or to be incorporated into your existing system, or in a closed-loop classification and grinding circuit, they will economically meet your application and yield the desired result.
We offer state-of-the-art air classifiers as your ideal Air Classifier Manufacturer India and our products are renowned all over the world. We cater to domestic as well as international markets and all our customers vouch for our industrial offerings and services.
---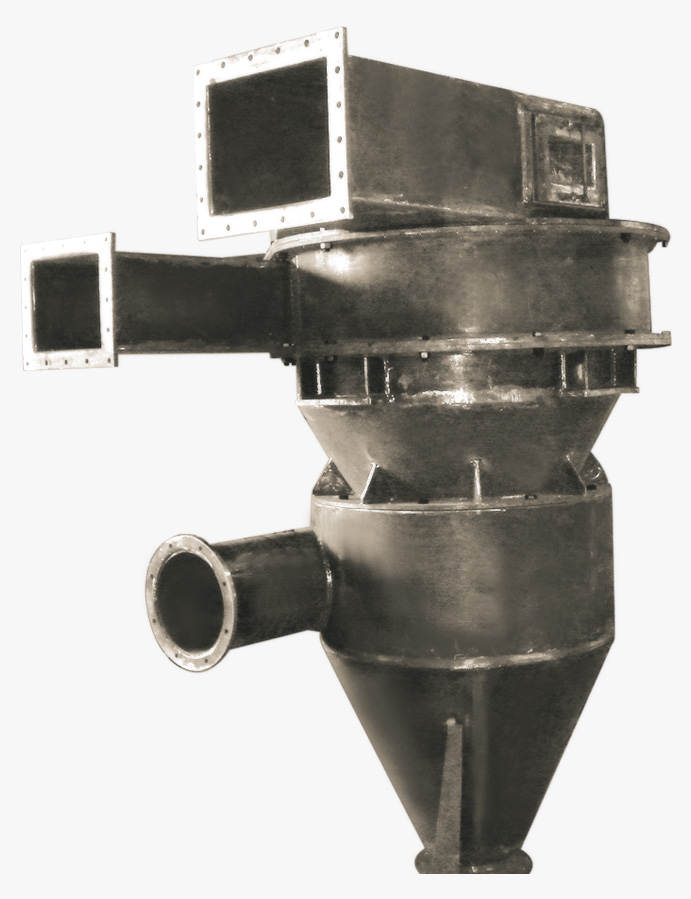 VWC Classifier Series from the Best Air Classifier Manufacturer India
We are the manufacturers of the VWC classifiers that are efficient dynamic air classifiers with a vertical classification rotor. They are suitable for classifying material between 15 to 80 microns material. Operating with a low pressure drop makes these classifiers very economical in operation. Fewer parts in the classifier means this classifier is economical in terms of the initial investment as well. Adjustability of the secondary air stream and the rotor speed allows for a precise onstream control of the sharp cut-point, which allows you to obtain the particle size desired.
---
Technical Specifications for VWC classifier series
| MODEL (VWC) | V3 | V4 | V5 | V6 |
| --- | --- | --- | --- | --- |
| Power (kW) | 11 | 15 | 22 | 30 |
| Cut Size Range | 15-60 | 15-60 | 20-80 | 20-80 |
---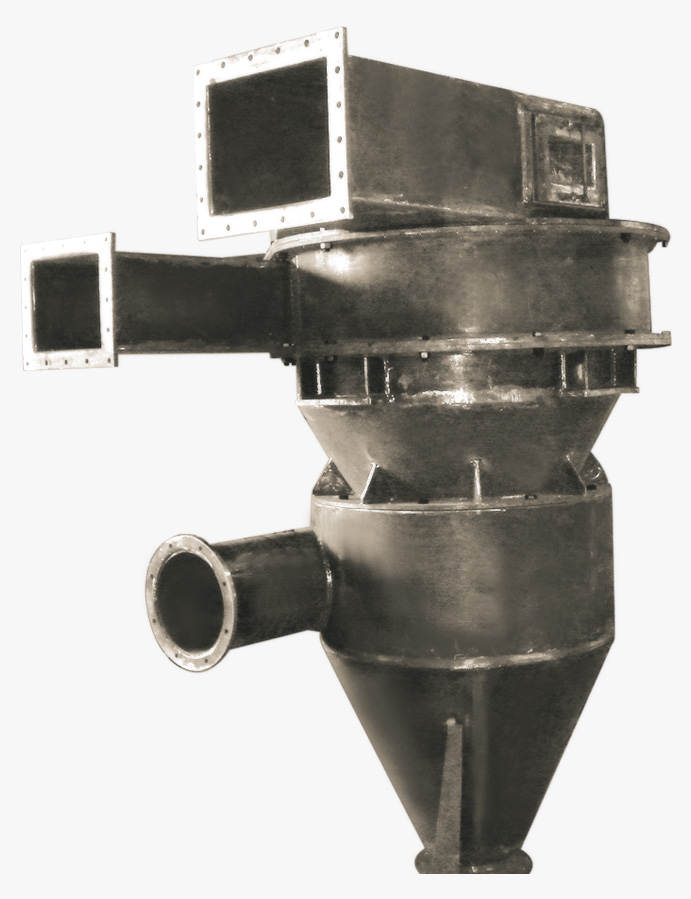 MWC Classifier Series from an Excellent Air Classifier Manufacturer India
The MWC series manufactured by us consists of versatile and highly capable classifiers. These classifiers are capable of fulfilling the need for super-fine cut sizes at high throughput rates.
MWC classifiers are dynamic separation systems which incorporate multiple horizontal classifier rotors. Manufactured to precise tolerances, these rotors ensure a wear and maintenance-free operation. The classifier rotors are provided with VFDs to regulate the speed based on the cut size desired. Easy setting of the rinsing gap allows for a hassle-free operation.
The MWC classifiers work in conjunction with a second separator to discharge the coarse particles into a separate channel by the supply of another cyclonic airstream. It is possible to classify extremely fine products in the range of5 8 µm.
---
Special Applications Offered By Leading Air Classifier Manufacturer India
For materials that are highly abrasive in nature, classifiers wheels are provided with suitable protective coatings. Lining can be provided on other contact parts as well.
For applications involving food or pharmaceutical material, the classifier can be provided in full buffed stainless steel construction.
Here are some other features of the air classifiers offered by the most sought-after Air Classifier Manufacturer India, Techno Designs-
Improved productivity of operations.
Reduced utilization of horsepower.
Multi-stage classification facilities.
On-the-go product selectivity.
Arrangements for bottom feed.
Exceptionally high throughput rates.
With Techno Designs, your ideal Air Classifier Manufacturer India, you need not worry about the quality of the products, as we employ only the best processes and the best raw materials from across the globe to manufacture your industrial tools and components. Also, we follow the stringent international manufacturing standards as we have our reach spread across the world.
---
Technical Specifications for the MWC classifier series
| MODEL (MWC) | 300x4 | 300x6 | 400x3 | 400x4 | 400x6 | 500x5 | 500x6 |
| --- | --- | --- | --- | --- | --- | --- | --- |
| Power (kW) | 40 | 60 | 45 | 60 | 90 | 110 | 135 |
| Cut Size Range | 5-20 | 5-20 | 8-25 | 8-25 | 8-25 | 8-35 | 8-35 |