Ball Mills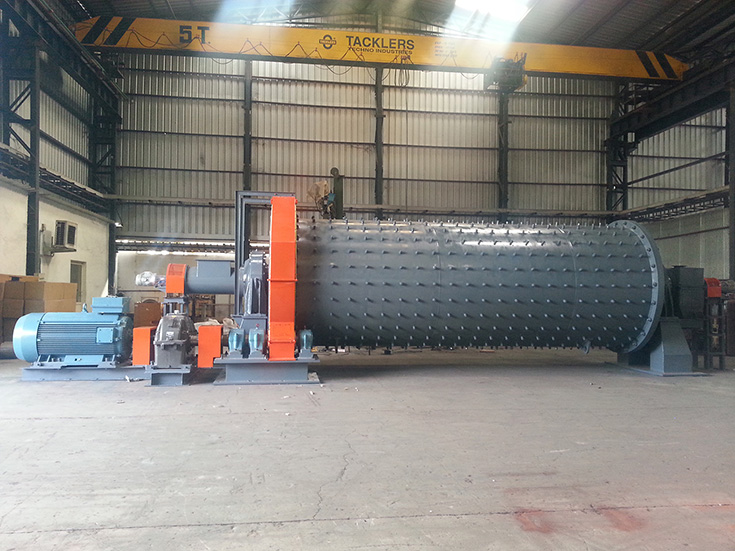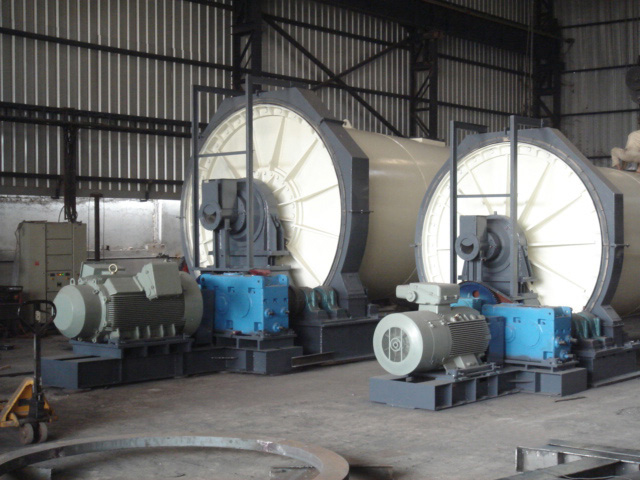 ---
Techno Designs is a ball mill manufacturer with an experience in designing, engineering, and manufacturing over 150 grinding mills. We deliver quality-approved batch type ball mills with sizes in the range of 1.5m x 2m and 3m x 7.5m and power ranging from 50 HP to over 1000HP. Our grinding mills have been tried and tested with a wide variety of minerals such as dolomite, calcium carbonate, alumina, barite, zircon sand, pigments, paints, and iron slag part form many others.
We deliver a quality-assured range of heavy-duty machines that are designed for a long life of continuous operation with minimal maintenance. What's more, we offer cost-effective machines that are sturdy, noise-free, and easily operable.
We understand your unique requirements and customize the standard designs for tackling dry grinding, wet grinding, high-temperature milling, and various discharge arrangements to deliver to you the desired product with optimized efficiency.
---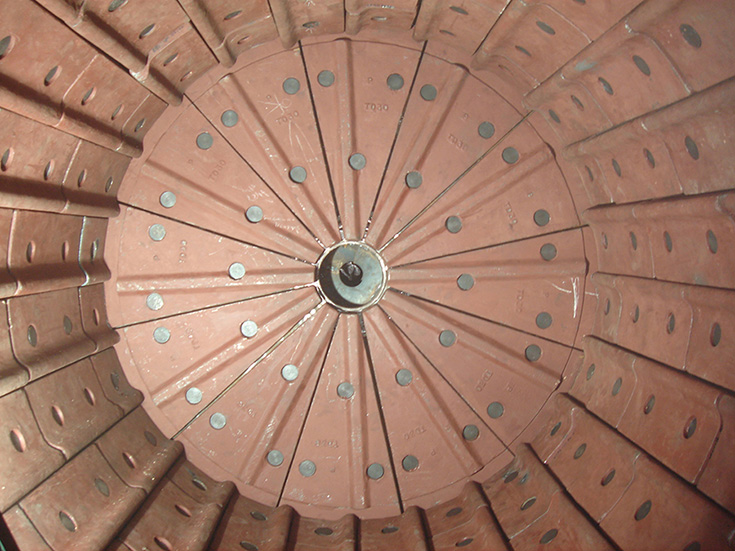 The Continuous Ball Mill
We are a leading ball mill manufacturer, exporter when it comes to continuous ball mills. Our commitment to quality is the main reason why we deliver world-class continuous ball mills.
Our stainless steel ball mills are used to grind ores and minerals from a feed size of 6mm and Moh's hardness upto 5 to d97<6um. In our continuous ball mills, the feed is given in to the mill through the trunnion and is discharged through a grate with a controlled rate that is achieved with the help of screws.
We incorporate special design features in our mills for the churning of harder ores that have Moh's hardness between 5 to 8. Our ball mills ensure no iron contamination and hence guarantees the quality of your products in terms of their color and sizes.
---
Our Continuous Ball Mills are the best in the industry because of-
Cast side plates and a rolled stainless steel shell with manhole
The ring pinion drive that auto-lubricates
The use of self-aligning roll bearings
Mill start-up with Variable Frequency Drives option
The option of special milling media and liners as per requirements.
---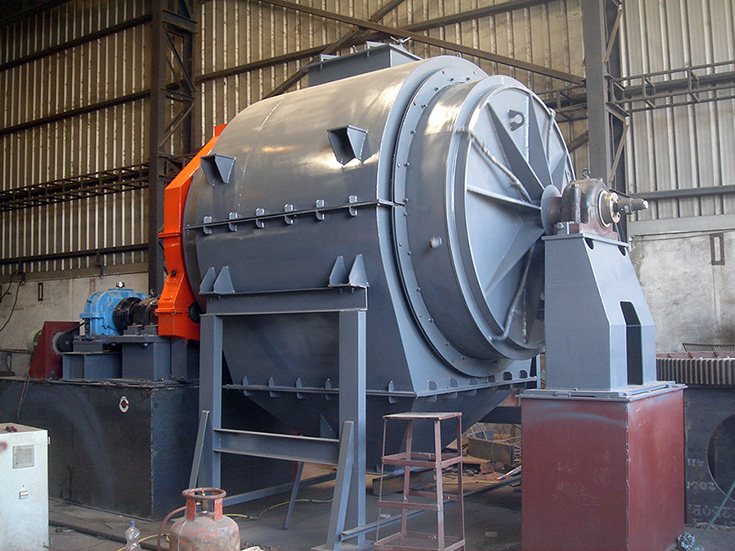 The Best Batch Ball Mill Manufacturer, India
Techno Designs delivers batch ball mills that can be used in a variety of applications such as paints, pigments, and other industries. Our specialized Batch ball mills are known to have the lowest maintenance times, a fact that makes them a success with respect to quality.
We accessorize our batch ball mills with feed and discharge nozzles that aid in raw material loading and unloading of the final product. We add flexibility and versatility to our mills by delivering add-ons like cooling jackets for the shell, bearings, and features of auto-lubrication.
---
Grinding systems for all need
Techno Designs offer a complete range of grinding and classifying equipment. We provide end-to-end mills for completing your grinding and classifying circuit in-house. Provide us with the required cut size and we can return the coarse fraction to the mill. We provide efficient comprehensive circuit systems for both dry and wet grinding.
---
Techno Designs Services:
Complete in-house manufacturing of the Ball Mill and drive line
Complete in-house assembly and controlled testing of Ball Mills
Control cabinets, PLC control based data logging and HMI system
Operating instructions and operating manuals for the equipment
Commissioning, training and test runs.