Dual Tunnel Diverter Valve
Techno design's dual tunnel type diverter valves are designed to solve the purpose of routing powders and pellets in pneumatic conveying systems. We design dual tunnel diverter valves for minimum degradation of the material. The diverter valves are immensely useful in the pharmaceutical, chemical, plastic, and food manufacturing industries, along with others.
The diverters are known so as they divert solids flowing in a dense phase and those flowing in a lean phase to multiple different destinations. The minerals industry, the agricultural sector and other solids handling systems also require these dual tunnel diverters.
We are a leading Dual Tunnel Diverter Valve manufacturer who delivers these valves either custom-made for specific demands, or according to the set industry demands when no particular specification is needed.
Dual tunnel diverter valves are generally manufactured with aluminum housing and contain a plug and two pipes generally.
Application:
Dual Tunnel Diverter valves are used in pneumatic transport of powder and granular material to divert solids flowing in dense phase as well as lean phase into multiple destinations. They are used in food, pharmaceutical, chemical, mineral, plastics and other solids handling system
---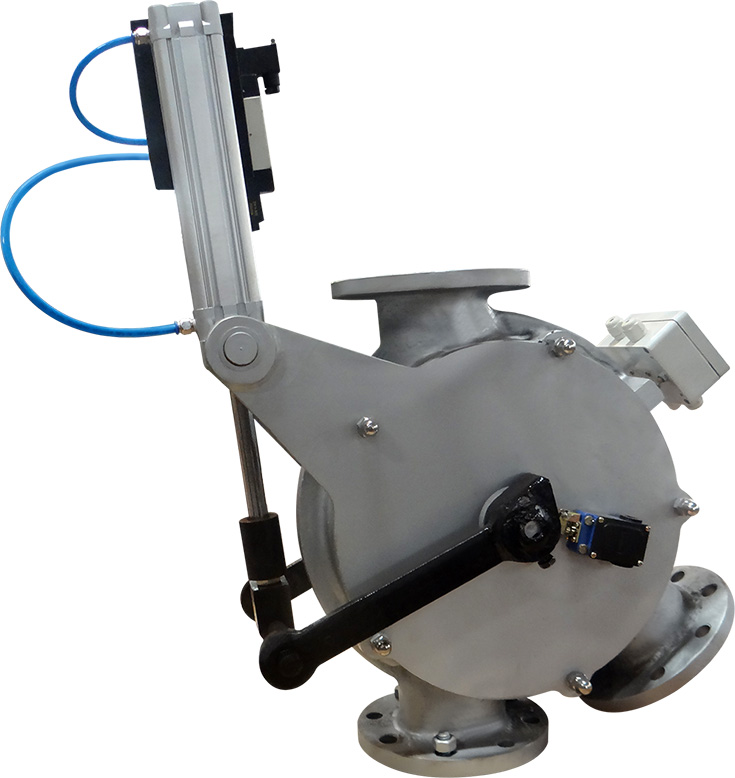 Salient Features:
Plug with two separate channels
Full Aluminium body with Stainless Steel pipe inserts
Diverting angle of 40°
Position indicator Packaged with dual solenoid, limit switches and proximity switches
Powerful pneumatic cylinder with linear actuation connected to plug via linkages
Sealing using silicon rubber
Max working temperature of 120°C and Max system pressure of 6 bar g
Minimum maintenance
---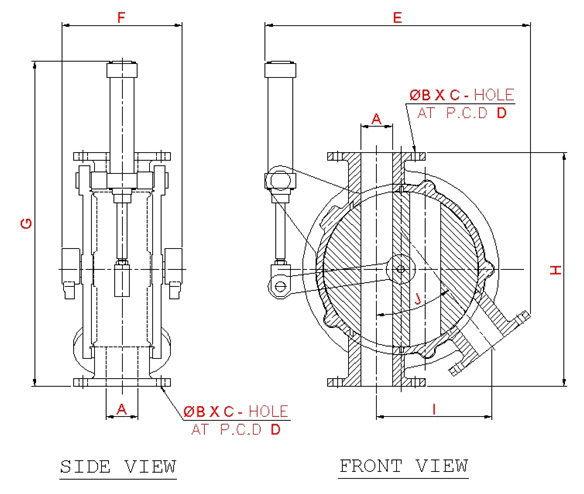 | DIM | DTDV 65 | DTDV 80 | DTDV 100 | DTDV 125 |
| --- | --- | --- | --- | --- |
| A | 65 | 80 | 102 | 125 |
| B | 18 | 18 | 18 | 22 |
| C | 8 NOS. | 8 NOS. | 8 NOS. | 8 NOS. |
| D | 165 | 165 | 190.5 | 216 |
| E | 560 | 560 | 770 | 800 |
| F | 247 | 250 | 295 | 360 |
| G | 668 | 670 | 750 | 910 |
| H | 480 | 480 | 601 | 730 |
| I | 227 | 238 | 310 | 374 |
| J | 38° | 38° | 40° | 40° |